Madison, Wisconsin OWI Lawyers
OWI Sentencing Guidelines in Wisconsin
Wisconsin OWI Sentencing Guidelines play a major part in OWI sentencing. Judges in Wisconsin base their sentence in part on the guidelines for their district. However, it is important to remember that you will only face the judge if you are convicted. Although DUI cases can be tough to win, do not take a conviction as a sure thing. The drunk driving lawyers at DK Anderson, S.C. are here to provide an aggressive OWI defense to your charges. Review the information below regarding OWI sentencing guidelines and contact us today with any questions.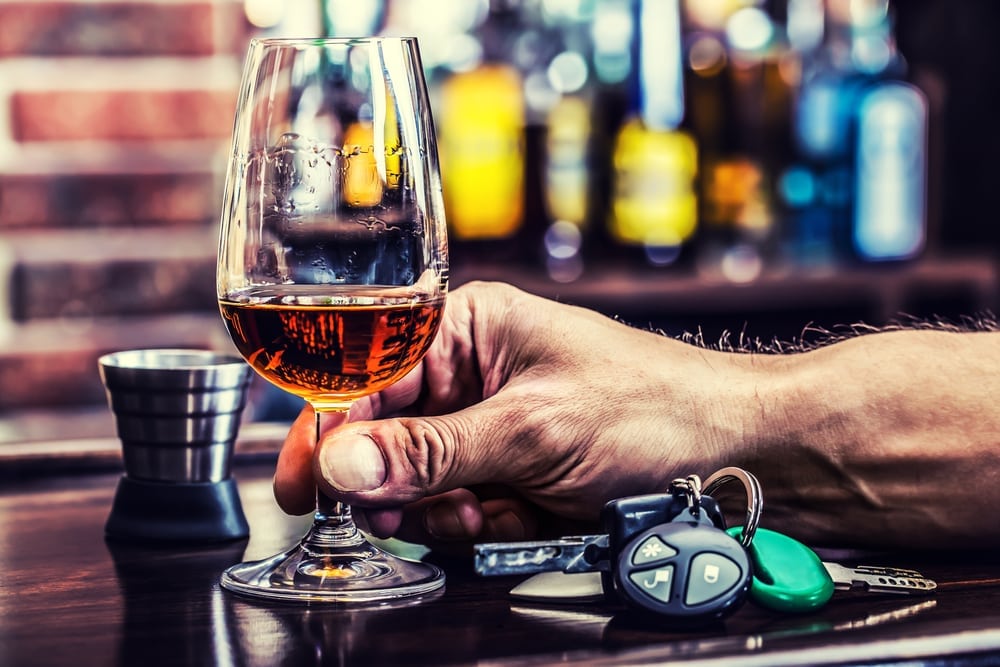 Range of Drunk Driving Penalties Can Vary From County to County
Penalties in drunk driving cases are mandated by statute. However, when it comes to DUI cases, different counties in Wisconsin may have different penalty structures. Every county in Wisconsin has a circuit court that handles criminal cases. These Circuit Courts are grouped into ten judicial districts. Each of these districts have drafted OWI Sentencing Guidelines based on Wisconsin OWI laws. These guidelines are used to assist the court in sentencing in drunk driving cases. In addition to the OWI sentencing guidelines, each county has their own set of rules and policies for OWI offenses. The purpose of the OWI sentencing guidelines is to maintain consistency among different branches of the court.
Professional and Experienced OWI Defense Attorneys
Are OWI Sentencing Guidelines Mandatory?
The OWI sentencing guidelines do not require any particular sentence outside of the mandatory minimums established by statute. Additionally, various aggravating and mitigating factors may be of significance. Every case is different and the facts of each case will be considered before a sentence is determined. Specific factors include the BAC, whether there was an accident, and whether or not the individual has completed an AODA assessment prior to sentencing. Judges have discretion in evaluating the facts and circumstances of each case. Therefore, these guidelines identify many of the significant criteria considered by courts when imposing a sentence.
Madison, WI Drunk Driving Lawyers Who Know Drunk Driving Penalties
It is important to have an OWI defense attorney to that knows the sentencing guidelines and how each county handles their OWI cases. The drunk driving lawyers at DK Anderson, S.C. have the knowledge and experience to defend your drunk driving case.  Understanding Wisconsin's OWI sentencing guidelines is an important part of obtaining a fair sentence. All too often we see individuals get sentenced to stiffer penalties because their attorney failed to know the system. Our clients don't have that problem. We know DUI penalty structure and how to obtain the best results.
Links to OWI Sentencing Guidelines by Judicial District
You will see that many of these OWI sentencing guidelines include different penalty ranges and fines. These guidelines will also give you an idea if OWI treatment court is available, or if probation is allowed. You will find information about penalties for certain BAC levels. Potential forfeitures, surcharges, court costs, double fines when a Minor is involved, ignition interlock device, and other provisions allowed by Court order.
1st Judicial District – Milwaukee County
2nd Judicial District – Kenosha, Racine, and Walworth Counties
3rd Judicial District – Dodge, Jefferson, Ozaukee, Washington, and Waukesha counties
4th Judicial District – Calumet, Fond du Lac, Green Lake, Manitowoc, Marquette, Sheboygan, Waushara, and Winnebago counties
5th Judicial District – Columbia, Dane, Green, Lafayette, Rock, and Sauk counties
7th Judicial District – Adams, Buffalo, Clark, Crawford, Grant, Iowa, Jackson, Juneau, La Crosse, Monroe, Pepin, Pierce, Richland, Trempealeau, and Vernon counties
8th Judicial District – Brown, Door, Kewaunee, Marinette, Oconto, Outagamie, and Waupaca counties
9th Judicial District – Florence, Forest, Iron, Langlade, Lincoln, Marathon, Menominee, Oneida, Portage, Price, Shawano, Taylor, Vilas, and Wood counties
10th Judicial District – Ashland, Barron, Bayfield, Burnett, Chippewa, Douglas, Dunn, Eau Claire, Polk, Rusk, St. Croix, Sawyer, and Washburn counties