Madison, WI Domestic Violence Attorneys
Facing a drug charge? We can help.
A drug crime conviction in Wisconsin is a serious matter. The penalties can include probation, jail, prison, significant fines, and potentially losing your driver's license. Additional, collateral consequences can impact your life. A conviction for a drug crime can impact federal student loans, housing, as well as your employment opportunities. There are many different drug related charges under Wisconsin law. Whether you are charged with a misdemeanor or a felony will depend on a variety of factors.  Some of those factors include:
The type of substance;
the amount of the substance;
how many previous convictions you have relating to controlled substances;
and whether or not any aggravating circumstance are present.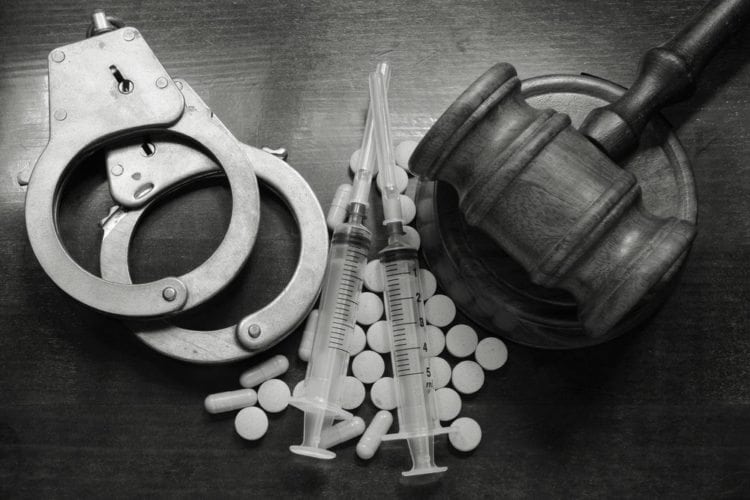 DK Anderson, S.C. knows how to defend and fight criminal drug charges. If you are charged with a drug crime in Wisconsin you need the assistance of an experienced drug crime attorney. Too much is at stake to fight a drug charge yourself. An experienced attorney will know how to defend and argue your case.
Wisconsin Drug Charge Lawyers
Find the Right Lawyer to Fight Your Drug Charge
A successful drug crime defense starts with finding the right attorney. If you or a loved one have been arrested for a drug crime such as possession of a controlled substance or maintaining a drug dwelling, you need a lawyer that you feel comfortable with. Find a lawyer who understands the law and has experience defending drug charges. We encourage potential clients to speak with different attorneys who handle drug charges. It pays to get a second opinion.
Aggressive Drug Crime Defense
When you find the attorney you want to represent you in your drug case let him or her know what you expect. Make sure you provide enough information so the lawyer knows the situation and your expectations. Do not worry about what you are saying, everything you say is privileged communications protected by attorney client privilege. Furthermore, make sure you bring any documents you received when you were arrested. If you have already been to court, bring any paper work you received from the courts. All this information is important.
Madison, WI Drug Crime Lawyer
One of the most important parts of finding the right lawyer to represent you in your drug charge case is finding a lawyer that is knowledgeable. Knowing the law and applicable defenses is invaluable. At DK Anderson, S.C. we take pride in fighting for our clients. We know the law relating to drug crimes and have successfully defended many individuals charged with a variety of drug charges. We welcome the opportunity to discuss your drug case with you. We always offer a free consultation.
Common Drug Charges in Wisconsin