Top-Rated OWI Defense across Southern Wisconsin
Third Offense OWI in Wisconsin
Madison, WI 3rd Offense Drunk Driving Lawyers
A third offense OWI in Wisconsin is a whole new ball game compared to a second or first offense. Like a second offense drunk driving conviction, a third offense drunk driving conviction carries with it a mandatory jail sentence. A sentence of up to one year in county jail. However, unlike a second offense where it is only considered a second offense if it is within ten years of your first, a third offense DUI is based on lifetime convictions. Theoretically you could have two first offense convictions and a third offense. Furthermore, judges and prosecutors have little sympathy for repeat drunk drivers. If you are charged with a 3rd offense OWI you need to fight your charge head on.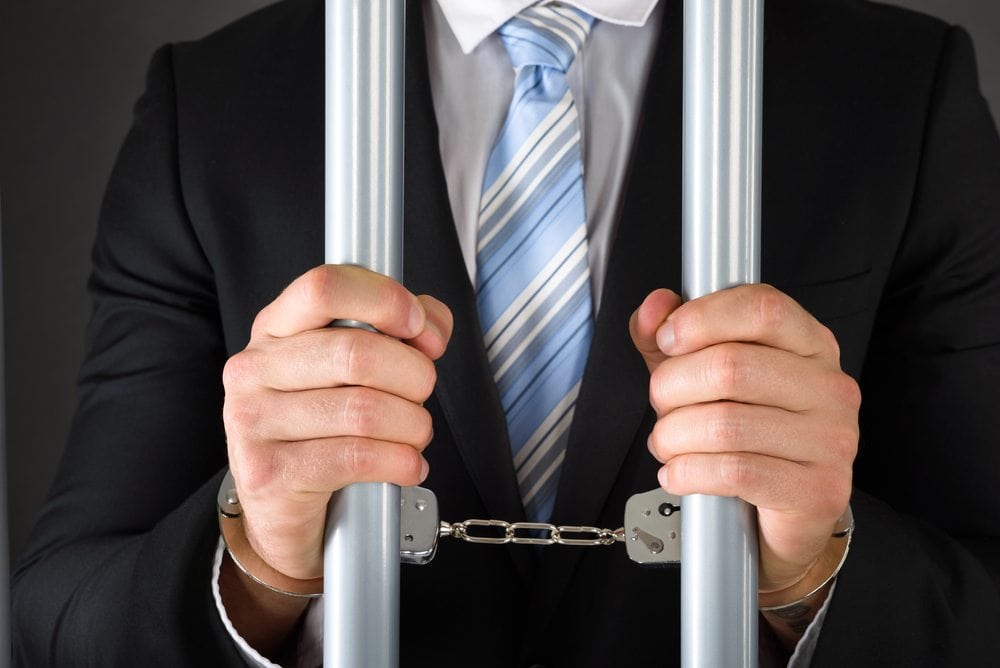 Penalties for a Third Offense OWI conviction in Wisconsin.
A third offense is a misdemeanor charge in Wisconsin. A conviction for a third offense drunk driving charge comes some significant penalties in the form of jail time, large fines, license revocation, and ignition interlock device on your vehicle. Those penalties are as follows:
45 days to 1 years in jail;
A fine of $600 – $2,000;
2 – 3 years driver's license revocation;
Ignition Interlock Device for 2 – 3 years;
Mandatory AODA assessment.
Need an Aggressive Defense for Your Third OWI? Call Today!
Mandatory jail time for a third offense OWI conviction.
Wisconsin law mandates jail time in the county jail from a minimum of 45 days to a maximum of one year. Again, what your sentence is will be based on the OWI sentencing guidelines and the specific facts of your case. If you have a high BAC, you will likely be facing a longer jail sentence. Similarly, if your last drunk driving conviction was relatively recent, you may be in for a longer time.
If I am convicted, when will I have to go to jail?
Unlike a second offense, if you are convicted your sentence will be forthwith. Forthwith means you are hauled away immediately after being sentenced. You no longer have the privilege of setting a report date. This means you need to make sure you have your affairs in order, have contacted the jail to set up your Huber privileges and potential electronic monitoring.
Large fines for a Third Offense OWI, DUI.
The fines range from a minimum of $600 to a maximum of $2000. Like the length of your jail sentence, the amount of your fine will increase based on your blood alcohol level. In addition to your fine, you will be hit with significant court costs and surcharges. Many individuals are more concerned with the amount of jail, but make sure to keep in mind the fines as you may be paying these off for many months.
If you think that is bad, under Wisconsin law, your fines can be doubled, tripled, or quadrupled. If your blood alcohol level is between .17 and .199 the minimum and maximum fine is doubled. From .20 to .249 your fines are tripled. Finally, from .25 and above the minimum and maximum is quadrupled. Help protect your pocket book and speak with an OWI attorney to help fight your charge and minimize your fines.
Impact on your driving privileges.
A third offense drunk driving conviction means that you will lose your license for a long time. The revocation time frame is from 2 years to 3 years. Furthermore, this time starts after you serve your jail sentence. You may be eligible for an occupational license, but you will have 45 days before you are eligible. If you are found guilty of violating Wisconsin's implied consent law, aka a refusal, you will have to wait 90 days before you are eligible for an occupational license.
Does an OWI third require an IID?
Yes. All OWI offenses above a second offense requires an IID to be installed in your vehicle and any vehicle you drive or is registered in your name. For a third offense OWI the ignition interlock device order is from a minimum of two years to not more than your revocation period.
Is an OWI third offense a felony?
It can be. Generally it is a misdemeanor charge. However, if you have a minor passenger in your vehicle at the time of the offense it is bumped up to a felony. In these cases prison is a possibility. Additionally, all penalties are doubled, i.e. jail time, fines, and revocation period.
Can I reduce the jail time for a third offense drunk driving conviction by entering treatment?
OWI treatment court can reduce your jail sentence. Wisconsin law does require that you serve at a minimum 14 days in jail even with OWI treatment court. Additionally, you will be placed on probation while participating in treatment. Not every county in Wisconsin has an OWI treatment court. The counties that do offer it have different criteria as to who they accept. Contact DK Anderson, SC for more details on OWI treatment court options.
Madison, WI Third Offense Drunk Driving Attorneys
The defense attorneys at DK Anderson, S.C. has successfully represented many individuals charged with 3rd offense drunk driving in Madison and the rest of Wisconsin. Knowing Wisconsin's drunk driving laws is crucial in these types of cases. Knowing the courts and prosecutors can be just as important. The drunk driving lawyers at DK Anderson, S.C. are respected by both the courts and prosecutors. If you are facing a 3rd offense drunk driving charge contact DK Anderson, S.C. today.